No Sugar Diet Food List
A no-sugar diet requires you to eliminate or reduce any foods in your diet containing added sugar and simple carbohydrates.
It's crucial to understand what to eat, avoid, or consume in moderation during your sugar-free journey.
Choosing safe and healthy meals can be a daunting task, but this no sugar diet food list can ease the process.
What to Include in Your No Sugar Diet Food List
Vegetables
While you can consume all vegetables while on a no-sugar diet, some contain small amounts of natural sugars. However, they also come with sufficient amounts of fiber.
Remember, vegetables are the foundation of a healthy and safe diet.
Here are low-carb vegetables you should include in your sugar-free diet.
Spinach
Lettuce
Kale
Swiss chard
Green bell pepper
Zucchini
Celery
Eggplant
Olives
Tomato
Cabbage
Asparagus
Brussel sprouts
Cauliflower
Onions
Turnips
Radicchio
Radish
Parsnips
Carrots
Avocado
Celeriac
Broccoli
Beets
Fennel
Leeks
Sweet potato
Remember, if you must eat Irish potatoes, do so in moderation.
Protein
You can obtain proteins from various sources like meat, poultry, eggs, seafood, fish, seeds, and nuts. All these options are ideal for a no-sugar diet and are nutritious.
Apart from being protein-dense, they also contain minerals and vitamins.
Consuming a protein-rich diet keeps you energetic without accumulating carbs. Always check dried and cured meats and the meat you purchase from supermarkets to ensure they don't contain added sugars.
Here are protein options you should include in your no-sugar diet food list
Meat like:
Bison
Pork
Beef
Lamb
Chicken
Turkey
Quail
Duck
Goose
Pheasant
Organ meats are nutrient-dense and can also be good sources of protein. Include kidneys, heart, tongue, and liver in your list.
Shellfish, Fish, and Seafood like:
Cod
Barramundi
Sea bass
Sardines
Crab
Tilapia
Catfish
Shrimp
Sardines
Halibut
Flounder,
Mackerel
Salmon
Mahi-mahi
Squid
Scallops
Clams
Oyster
Lobster,
Mussels
Snapper
Tuna, and trout.
Fatter fish are healthier for you while on a sugar-free diet.
Nuts, and Seeds, and Nut Butter
Nuts and seeds are excellent low-carbohydrate snacks. They are also rich in good fats, minerals, and vitamins. Their numerous benefits make them an ideal addition to any diet.
Nut butter is also a good protein alternative. However, you should ensure it's sugar-free before purchasing.
Seeds and nuts you can consume for your no-sugar diet include:
Almonds
Sesame seeds
Walnuts
Cashews
Macadamia nuts
Peanuts
Pecans
Sunflower seeds
Pumpkin seeds
Whole Flours and Grains
Whole grains are carbohydrate-dense options that can come in handy for your no-sugar diet. However, some people choose to limit or eliminate grains from their diets.
Always read the ingredient list before purchasing pre-packaged whole grains and flour.
Some of the grains you can consider for your no-sugar diet food list include:
Brown rice
Barley
Whole pasta
Amaranth
Buckwheat
Millet
Farro
Quinoa
Sorghum
Wild rice
Teff
Spelled
Oats
Low Glycemic Index Fruits
Fruits are vitamin and fructose dense. While some come with high amounts of sugar, others are fiber-dense.
During the no-sugar diet, you can either eliminate or eat them moderately. Low glycemic fruits are ideal for a sugar-free diet.
Here is the list of low glycemic fruits
Apples
Apricots
Blackberries
Blueberries
Strawberries
Raspberries
Cantaloupe
Coconut
Oranges
Plums
Pears
Peaches
Kiwis
Limes
Lemon
Honeydew
Nectarines
Legumes and Beans
Legumes and beans are excellent sources of vitamins, minerals, and proteins.
Some options you can include in your sugar-free diet include:
Adzuki beans
Broad beans
Black beans
Mung beans
Kidney beans
Chickpeas
Lentils
Navy beans
Dressings, Oils, and Spices
You can add vinegar or oils to your salads. All spices are also safe and healthy.
Here are some options to consider for the dressings, oils, and spices category:
Regular vinegar
Apple cider vinegar
Red wine vinegar
Avocado oil
Olive oil
Coconut oil
Cacao powder
Vanilla
Cinnamon
Cloves
Nutmeg
Turmeric
Ginger
Curry
Paprika
Cumin
Soy sauce
Cream cheese
Mustard
Chives
Basil
Rosemary
Thyme
Oregano
Beverages
Ideal beverage options for a sugar-free diet include:
Tea
Coffee
Water
Unsweetened nut milk
Unsweetened soy milk
Sugar Substitutes
You can substitute sugar with healthy sweeteners like stevia, xylitol, and erythritol. Remember, some people often react to these sugar substitutes.
Consider testing them moderately before incorporating them into your no sugar diet food list.
What to Eliminate from Your No Sugar Diet Food List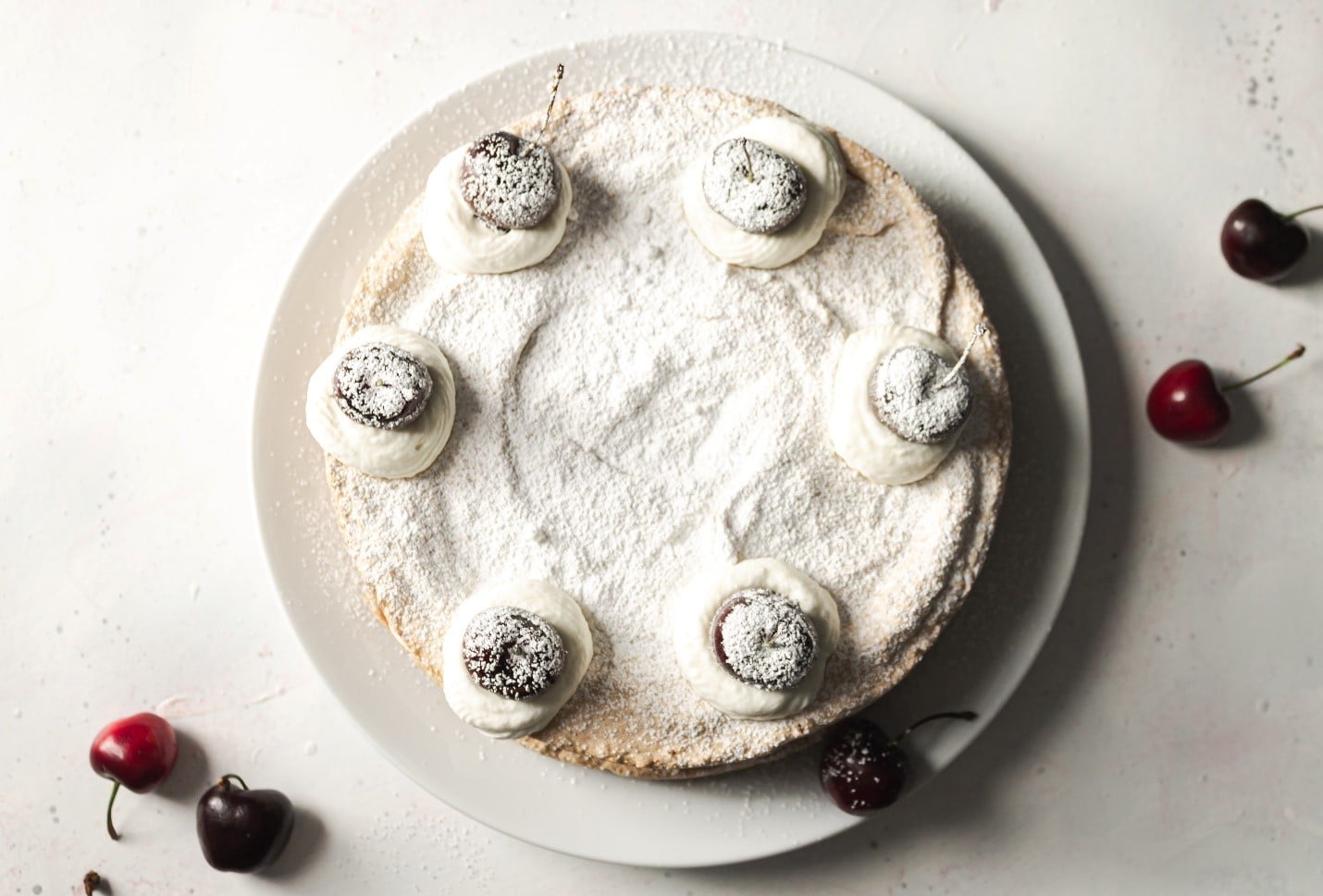 Avoid any food with added sugar from your list. Remember, sometimes manufacturers include coded sugar names in the ingredient list.
Here are some common secret sugar names you should be on the lookout for:
Maltose
Corn sugar
Sucrose
Agave
Sugar cane
Honey
Juice of white grapes
Fruit concentrate
Caramel
Ethyl maltol
Cane juice
Glucose
Fructose
Syrups like maple, golden, corn, rice, malt, and buttered syrups
Sugar beet, cane, brown, castor, date, coconut, grape, palm, yellow, raw, maple, invert, and powdered sugar
Foods to Avoid in No Sugar Diet
Breakfast pastries like cake, cookies, muffins, and brownies
Refined flour-based products
Baked sugary foods
Bagels
Pretzels
Sorbet and ice cream
Crackers
Baked beans
Boxed rice
Tacos
Refined grains like pasta and white rice
Processed foods
Frozen entrees
Any food with sugar or any of the secret sugar codes listed on the ingredient list
Drinks to Eliminate from Your No-Sugar Diet Food List
Fruit juices
Soda
Hot chocolate
Flavored tea, milk, coffee
Cocktails
Tonic water
Liqueurs
Sweetened beverages
Condiments to Avoid
Marinades
Balsamic vinegar
Dressings with added sugars
Artificial Sweeteners to Avoid
Aspartame
Neotame
Saccharin
Acesulfame potassium
Sucralose
Tips to Help you Start a No-Sugar Diet
Switching to a no-sugar diet is not an overnight affair. To succeed, start gradually and get accustomed to your new diet slowly.
One of the main challenges you may face is a powerful craving for sugar or sugary foods. Here are some tips to help you succeed in your sugar-free diet journey.
Limit your sugar intake gradually instead of eliminating it from your diet completely. Doing so helps you adapt to your new lifestyle while reducing sugar-based cravings.
Limit your consumption of simple carbohydrates present in refined products like white bread, white rice, and white pasta. Replace simple carbs with complex carbs present in whole grains.
Choose foods with natural sugars like fruits to gain fiber and essential nutrients.
Consume a protein-dense meal to reduce food intake and keep you fuller for longer
Consume full-fat foods. Remember, low-fat foods may contain more sugar levels than full-fat options.
Avoid sugar when under fatigue, stressed, or depressed because it can result in emotional eating. Breaking this habit can be difficult.
Takeaway
The no-sugar diet seeks to eliminate or reduce added sugar from your diet. While you can consume natural sugars, you should eat them moderately.
Cutting down sugar intake is a healthy decision.
You can substitute sugar with any of the safe and healthy options discussed above.
| What to Eat | What to Avoid |
| --- | --- |
| Vegetables like spinach, lettuce, kale, Swiss chard, green bell pepper, zucchini, celery, eggplant, plives, tomato, cabbage, asparagus, Brussel sprouts, cauliflower, onions, turnips, radicchio, radish, parsnips, carrots, avocado, celeriac, broccoli, beets, fennel, leeks, and sweet potato | Secret sugar names like maltose, corn sugar, sucrose, agave, sugar cane, honey, juice of white grapes, fruit concentrate, caramel ethyl maltol, cane juice, glucose, and fructose. |
| Meat like bison, pork, beef, lamb, chicken, turkey, quail, duck, goose, and pheasant. | syrups like maple, golden, corn, rice, malt, buttered syrups |
| Organ meats like kidneys, heart, tongue, and liver | sugar beet, cane, brown, castor, date, coconut, grape, palm, yellow, raw, maple, invert, and powdered sugar |
| Shellfish, fish, and seafood like cod, barramundi, sea bass, sardines, crab, tilapia, catfish, shrimp, sardines, halibut, flounder, mackerel, salmon, mahi-mahi, squid, scallops, clams, oyster, lobster, mussels, snapper, tuna, and trout | Breakfast pastries like cake, cookies, muffins, and brownies refined flour-based products, sugary foods, bagels, pretzels, sorbet and ice cream, crackers, baked beans, boxed rice, tacos, refined grains like white rice and pasta, processed foods, and frozen entrees. |
| Nuts like Brazil nuts, almonds, sesame seeds, walnuts, cashews, macadamia nuts peanuts, pecans, sunflower seeds, and pumpkin seeds | Drinks like fruit juices, soda, hot chocolate, flavored milk, coffee, or tea, cocktails, tonic water, sweetened beverages, and liqueurs. |
| Whole grains like brown rice, barley, whole pasta, amaranth, buckwheat, millet, farro, quinoa, sorghum, wild rice, spelt, oats, and teff | Condiments like marinades, balsamic vinegar, dressings with added sugars |
| Fruits like apples, apricots, blackberries, blueberries, strawberries, cantaloupe, coconut, grapefruit, oranges, plums, pears, peaches, kiwis, limes, lemons, honeydew, nectarinesand raspberries | artificial sweeteners like aspartame, neotame, saccharin, acesulfame potassium, and sucralose |
| Legumes and beans like adzuki beans, broad beans, black beans, mung beans, kidney beans, chickpeas, lentils, and navy beans, | |
| adzuki beans | |
| Dressings, oil, and spices like regular vinegar, apple cider vinegar, red wine vinegar, avocado oil, coconuy oil, cacao powder, vanilla, cinnamon, cloves, nutmeg, turmeric, ginger, curry, paprika, cumin, soy sauce, cream cheese, mustard, chives, basil, rosemary, thyme, and oregano | |
| Beverages like unsweetened tea, coffee, nut milk, and soy milk | |
| Sugar substitutes like stevia, xylitol, and erythritol | |
See Also
7 Day Low Cholesterol Meal Plan
3 day cleanse to lose belly fat
Damla Sengul, a seasoned Food Editor at Dietsmealplan.com, boasts a 5-year worth of expertise as a digital editor, with a specific focus on authentic recipe content. Her expertise extends to various crucial aspects of the cookery world, including in-depth research on renowned chefs worldwide and innovative recipe development. Additionally, Damla is an enthusiastic baker who dedicates part of her time crafting delightful celebration cakes for her friends.