Keto Shrimp Scampi Recipe
The combination of the following ingredients is simply perfect. Shrimp, garlic, fresh herbs, wine and it pairs well with just about anything you put on the side.
Keep scrolling to follow our step-by-step guide to this very easy and quick-to-make dish.
Best Creamy Keto Shrimp Scampi Recipe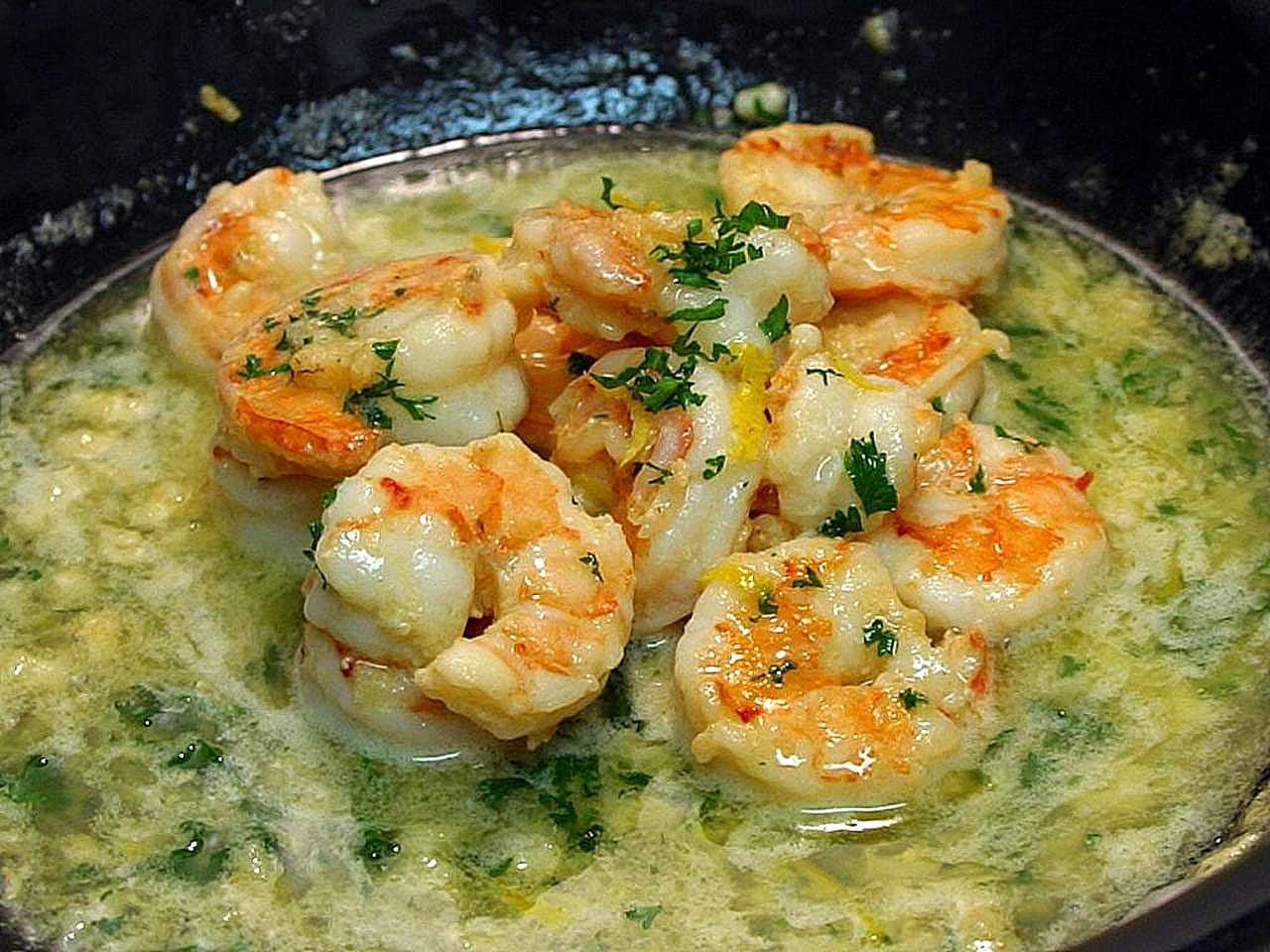 We can agree pasta may be off the table for this next recipe, but this keto shrimp scampi pairs extremely well with just about anything.
Just to throw a few ideas out there, think of zucchini noodles, yummy keto shrimp scampi lettuce wraps with cauliflower rice or a perfect mid-day salad as aside.
The variations are endless for this recipe. And the best part, it is quick to make, with easy-to-get ingredients you might already have in your refrigerator.
Plus this dish is all ready to enjoy in about 13 minutes, start to finish. You will be amazed at how packed of flavor and elegant this keto shrimp scampi is.
Now you get to make it at home and watch it all come together in mere minutes.
This healthy version of shrimp scampi may be simple to make at home but it is just as tasty and filling as the carb-filled version you may have had at a fancy restaurant.
If you have any leftovers (we doubt you will have this problem) you can easily store them in an airtight container in the fridge for 1 -2 days.
When ready to eat, just heat them on a skillet over medium heat for a few minutes and voila… you have yet another elegant meal to devour.
Just switch how you accompany the keto shrimp scampi and you will fall in love all over again and again. We hope you try and make this spectacular recipe.
References:
See Also
3 Day Cleanse to Lose Belly Fat
I am Andrea! As a chef, I take pride in researching and producing diet-friendly recipe videos on daily basis. My goal is to deliver you the healthier versions of meals, desserts, and smoothies so that you can enjoy the taste of your favorite dishes and be healthy.