I think we can all agree making bread is not as easy as it sounds. Well, we are here to make it a little easier by bringing you the recipe to make the fluffiest, lightly salted and creamiest loaf bread with one key ingredient.
Follow our step-by-step guide here.
Original Keto Bread Recipe
Keto Bread Recipe with Greek Yogurt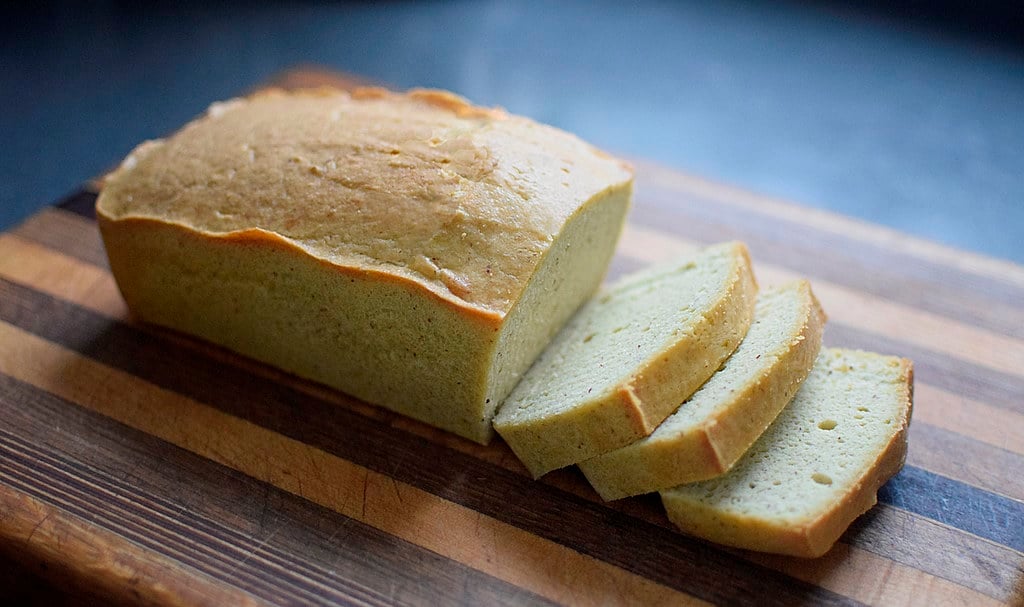 This Keto Bread recipe with Greek Yogurt will make you want to stop eating bread the traditional way. Keto followers praise it because of its fat content, low carbs, and sugar-free preparation.
Frankly, when we add Greek yogurt, which is our magic ingredient, it gives the extra oomph we wanted and didn't get from other store-bought loaves of bread.
It adds growth, creaminess, fluffiness, and the sweetness we all crave during breakfast without succumbing to carbs.
Now, we know baking is not easy for everyone, especially when following a keto lifestyle where you have to find alternatives to many of the classic ingredients.
Luckily, with the ingredients below, your experience will be extraordinary because of how easy the process is.
You don't need any expensive bread machines or hand mixers to follow this Keto Bread recipe.
All you need is a mixer or spatula; the results will be spectacular for you and anyone with a slice of this bread. But don't take our word for it. Try it for yourself.
You may keep the bread in the refrigerator for up to 7 days for guaranteed freshness. But we doubt that will be an issue here.
Finally, without difficult preparation instructions or long kneading and resting times which are required when making most bread, you will achieve the best Keto Bread with Greek Yogurt.
It is so fresh and delicious and will satisfy you more than any store-bought bread. And the best of it all is YOU made it to keep your health in mind. Now doesn't that make it worth it? We think so too.
See Also
Low Carb Keto Loaf Bread Recipe
Sugar-Free Frozen Yogurt Recipe
3 Day Cleanse to Lose Belly Fat
I am Andrea! As a chef, I take pride in researching and producing diet-friendly recipe videos on daily basis. My goal is to deliver you the healthier versions of meals, desserts, and smoothies so that you can enjoy the taste of your favorite dishes and be healthy.