Here is the keto garlic bread recipe for you. So it is only keto-friendly? Here's the good news: This bread is suitable for both keto and gluten-free diets.
Throw Away Your Old Keto Garlic Bread Recipe, This Is What You Need!
Who said people on a ketogenic diet couldn't eat delicious garlic bread? We think they can eat it or even the cheese version of this garlic bread.
They just need to know the right techniques. Here Diets Meal Plan now gives you the whole recipe of this delicious garlic bread.
Now, without further ado, let's see if you have everything you need for these delicious slices of bread. Here is your shopping list:
Shopping List for Keto Garlic Bread Recipe
Dry Yeast
Maple syrup (sugar-free)
Garlic powder
Olive oil
Eggs
Coconut flour
Almond flour
Psyllium husk
Butter
Fresh garlic
Parsley
Mozzarella
Chili Flakes
Dried oregano
All the ingredients you need are above. Let's meet again for the step-by-step recipe once you have it all.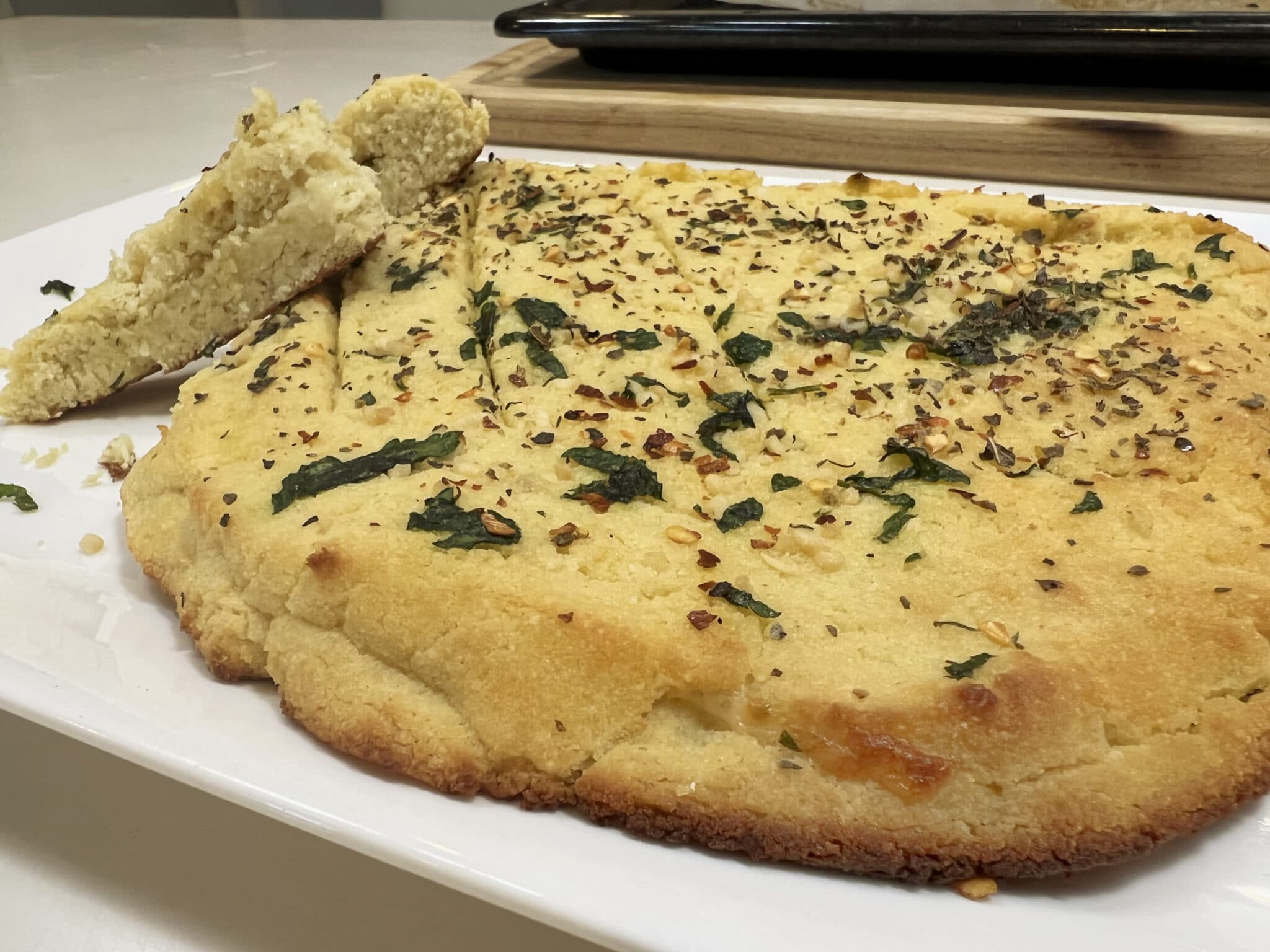 Bottom Line
That's how easy you can to get the world's most delicious keto garlic bread without spending half an hour. Once you try it, we're sure you'll want to do it every day.
You must try this recipe. Afterward, we will be looking forward to your sharing your opinion with us in the comments.
See Also:
Low Carb Keto Loaf Bread Recipe
Damla Sengul, a seasoned Food Editor at Dietsmealplan.com, boasts a 5-year worth of expertise as a digital editor, with a specific focus on authentic recipe content. Her expertise extends to various crucial aspects of the cookery world, including in-depth research on renowned chefs worldwide and innovative recipe development. Additionally, Damla is an enthusiastic baker who dedicates part of her time crafting delightful celebration cakes for her friends.