Best Keto Nachos Recipe
Ready to enjoy a great keto nachos recipe? Well, you are in luck because this recipe is excellent and requires no hard-to-find ingredients.
These 25-minute low-carb and keto-friendly nachos are made on cheesy tortillas with a fabulous chicken mixture. Here's how to make them.
The Best Keto Nachos Recipe Loaded with Chicken
This Keto nachos recipe loaded with chicken is extremely easy to make and worth every minute you spend making it.
Not to mention every ingredient is so easy to find that you might already have them in your pantry, and they can also be made using leftovers.
Does it get better? Yes, it does, because these keto nachos are low carb, sugar-free, gluten-free and keto-friendly. Because who doesn't love a good keto nachos recipe without all the guilt?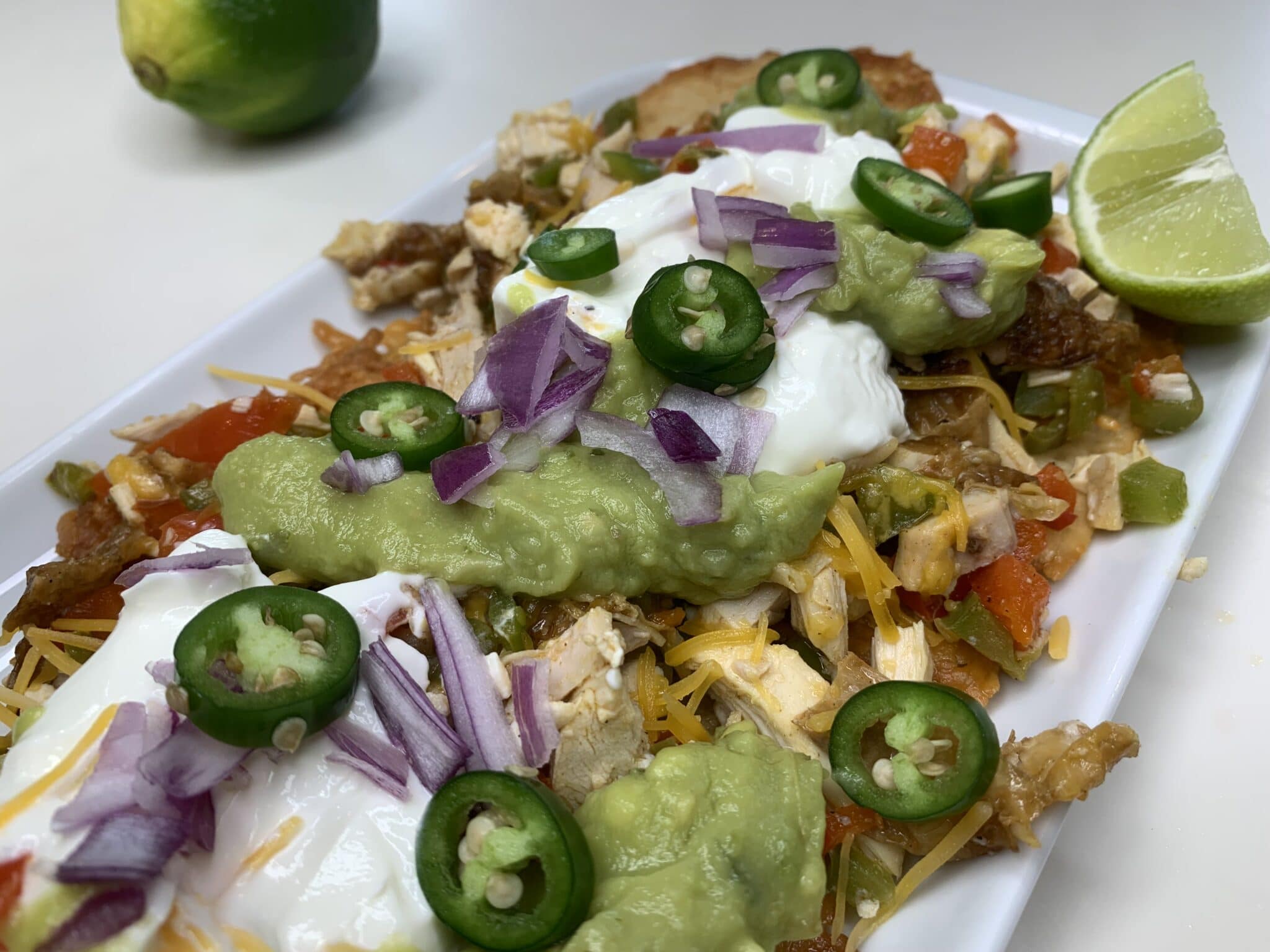 This yummy keto nachos recipe is loaded with chicken is best served hot right out of the oven.
However, if you have any leftovers they can be stored in an airtight container in the fridge for about 4 days.
The keto nachos loaded with chicken can be reheated in the oven at 375 F for about 5 minutes. But we doubt you will run into this issue.
These keto nachos recipes have just what it takes to elevate a family gathering and are the perfect companion to taco Tuesday. But don't take our word for it.
Try it for yourself. You will not regret it.
See Also
Master Cleanse Lemonade Recipe
3 Day Cleanse to Lose Belly Fat
I am Andrea! As a chef, I take pride in researching and producing diet-friendly recipe videos on daily basis. My goal is to deliver you the healthier versions of meals, desserts, and smoothies so that you can enjoy the taste of your favorite dishes and be healthy.