Excited about the chocoflan keto cake recipe in all its glory? This recipe is very significant for us because we think this is the tastiest keto dessert ever.
Here's everything you need to know about this delicious recipe!
Amazing Baked Chocoflan Keto Cake Recipe
The keto diet is very popular these days, and for good reason.
This diet works great. But it has (had) a problem: Dessert cravings… Maybe you've tried dozens of keto-compliant dessert recipes, and none of them seemed to help this craving. But now you can put an end to this.
There is another little-known way to enjoy the sweet taste of desserts while sticking to your diet.
Moreover, 1 serving contains only 4 grams of carbohydrates. Can you believe this? We suggest you don't wait any longer to try this incredible dessert.
Baked Chocoflan Keto Cake Shopping List
Almond flour
Baking powder
Sweetener
Almond milk
Eggs
Heavy cream
Vanilla
Cocoa powder
Instant coffee (optional)
Mayo
Allulose
Foil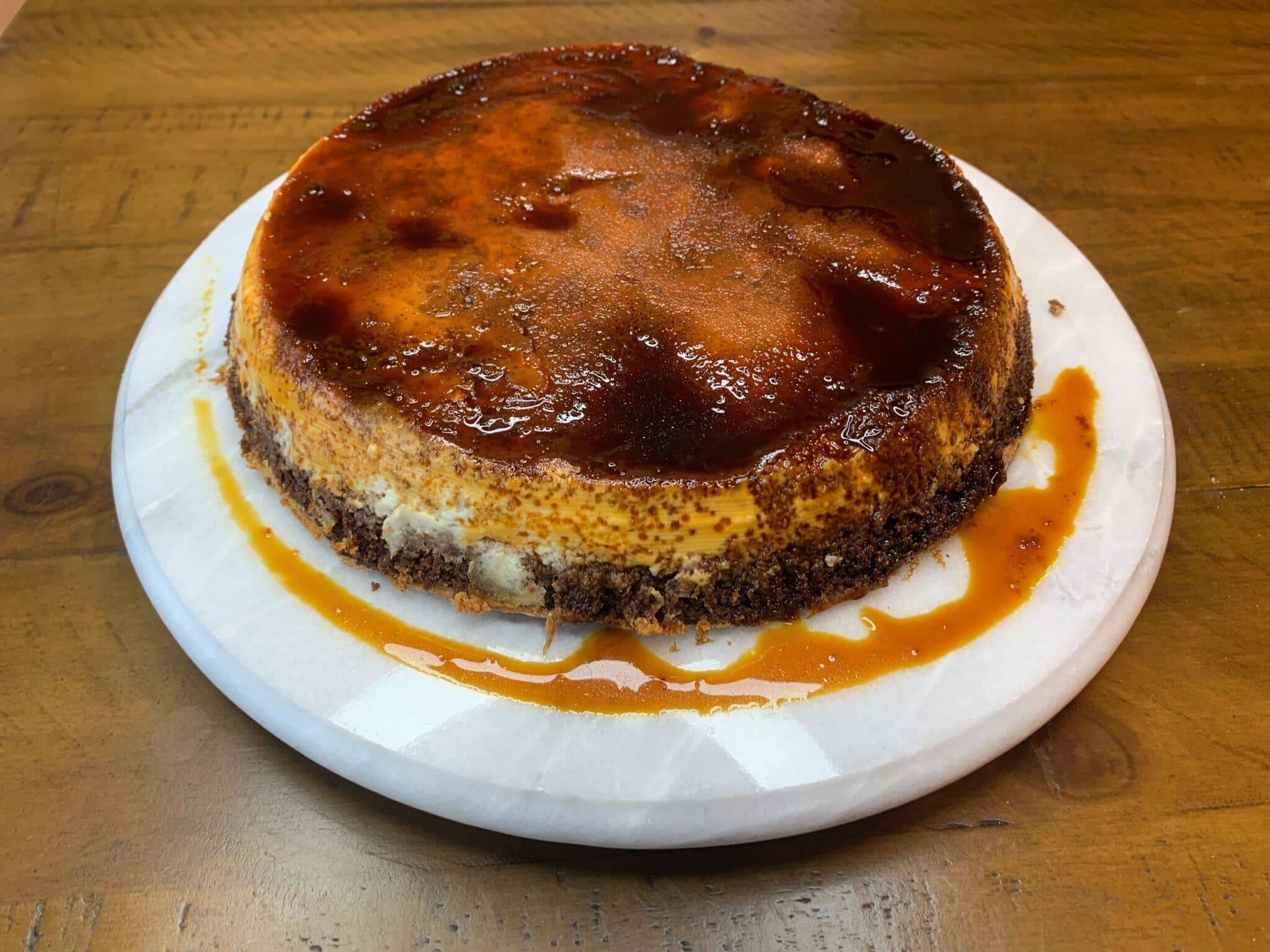 Bottom Line
Although it may seem like it takes a while, it will only take you 15 minutes to prepare this delicious recipe.
During the long baking phase, you can make yourself a nice coffee while you wait. With this recipe, we've seen once again that a keto diet does not impose strict limits on what you can enjoy.
The only important thing in this diet is not to exceed the daily calorie requirement.
Chocoflan cake will only bring you 272 calories. But beware! Don't eat the whole cake in one sitting, only eat 1 serving.
Cut your cake into 12 pieces and share it with your loved ones.
Printable (PDF) Chocoflan Keto
Baked Chocoflan Keto Cake Shopping List
Almond flour
Baking powder
Sweetener
Almond milk
Eggs
Heavy cream
Vanilla
Cocoa powder
See Also:
Remarkable Keto Lasagna Bake Recipe
200 Calorie Keto Snack Recipes
Damla Sengul, a seasoned Food Editor at Dietsmealplan.com, boasts a 5-year worth of expertise as a digital editor, with a specific focus on authentic recipe content. Her expertise extends to various crucial aspects of the cookery world, including in-depth research on renowned chefs worldwide and innovative recipe development. Additionally, Damla is an enthusiastic baker who dedicates part of her time crafting delightful celebration cakes for her friends.