Getting tired of the same weekend breakfast, or just simply looking to brighten up your weekend menu?
Well, if that is the case, these cottage cheese keto pancakes are for you! With only 3g net carbs they are the ideal meal to start your day the keto way.
Follow our step-by-step guide to this classic dish with a keto twist.
Keto Cottage Cheese Pancakes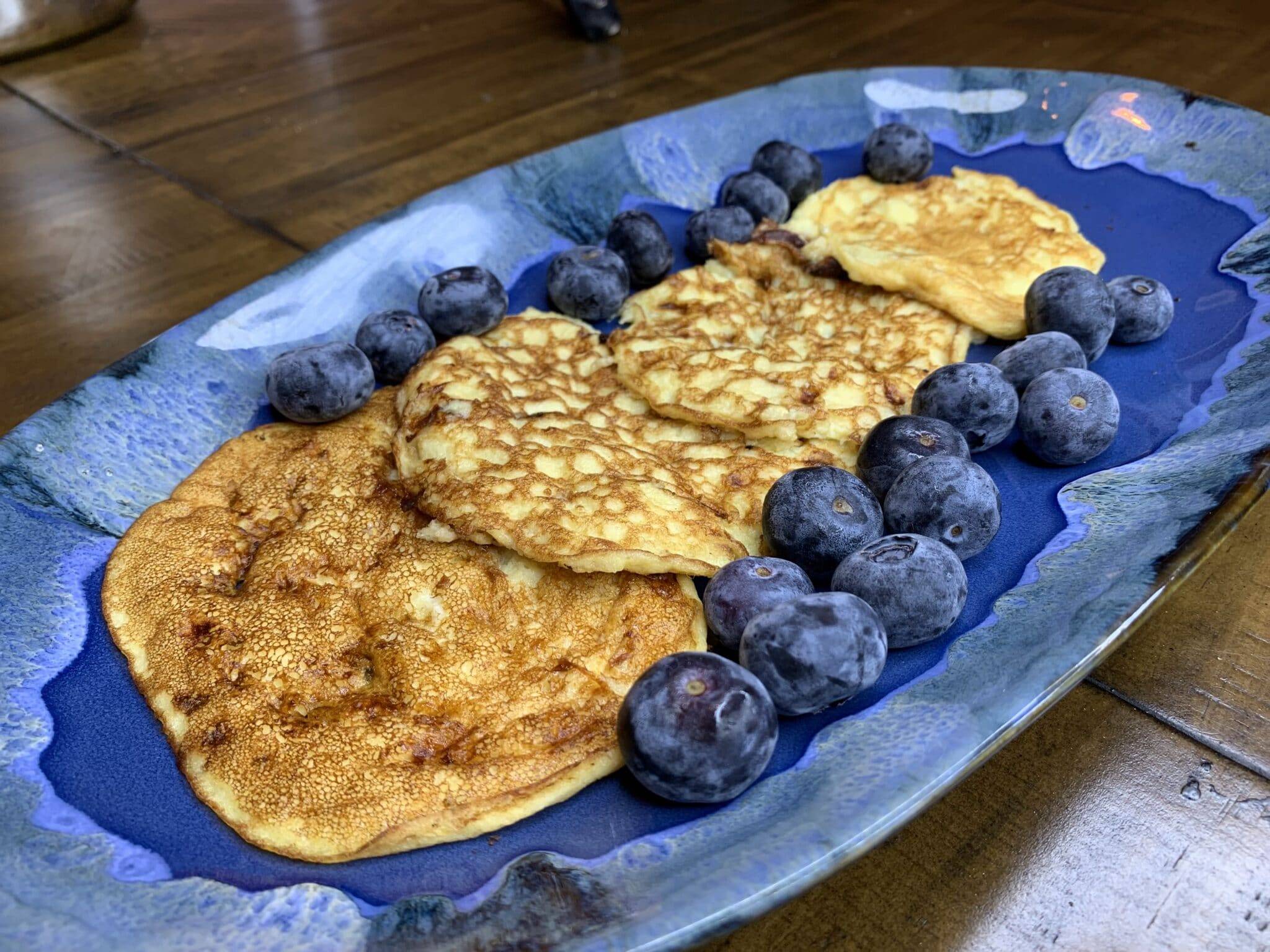 I am particularly obsessed with this Keto Pancake recipe batter because with this pancake batter you can make so many other breakfast dishes such as waffles or cupcakes. Isn't that great?
A meal is so good you can have it for breakfast or treat yourself to having it at night when you are craving something flavorful.
You can't go wrong. This keto pancake recipe is the best way to satisfy your sweet tooth without giving in to the carbs and guilt. Did we mention it is easy to make and healthy?
Thanks to our main ingredient, almond flour, this pancake recipe are better for you than the majority of other recipes out there.
Whether you follow a ketogenic, gluten-free, low carb or paleo diet, this keto pancake recipe is for you to enjoy and share with others!
Even if you are not following a diet but are looking for ways to change your eating habits by eliminating inflammatory meals, this keto pancake batter is for you to try.
All the carefully chosen ingredients are sure to keep you on a healthy track without gluten and sugar.
And the best part is, you won't have to sacrifice the taste of classic and perfectly made pancakes. This keto pancake recipe is truly a gem! But don't take our word for it.
See Also
3 Day Cleanse to Lose Belly Fat
I am Andrea! As a chef, I take pride in researching and producing diet-friendly recipe videos on daily basis. My goal is to deliver you the healthier versions of meals, desserts, and smoothies so that you can enjoy the taste of your favorite dishes and be healthy.