Slow Carb Diet Food List
The five dietary groups of the slow-carb diet are low-glycemic proteins, legumes, vegetables, fats, and spices, with the first two being the most important.
According to the recommendations, you can consume as much of the first three groups, as you want and only a small amount of the last two.
The following is a list of foods suitable for a slow carb diet and those you should avoid.
Vegetables
A significant proportion of vegetables have a low glycemic index (GI), scoring less than 20 on the rating.
Moreover, they contain high concentrations of minerals, vitamins, and fiber, which can assist you to sustain healthy HDL cholesterol.
Cut your veggies into small pieces to make mixed greens salad, slow cook them and serve with brown rice, or incorporate them into chilies and burritos for nutritious meals that will not raise your glucose levels.
Examples of veggies to include in your slow carb shopping list are:
Asparagus
Bell peppers
Bok Choy
Broccoli
Brussels sprouts
Cabbage
Cauliflower
Celery
Cucumber
Eggplant
Green beans
Kale
Lettuce
Mushrooms
Okra
Radishes
Sauerkraut
Spaghetti squash
Tomatoes
Zucchini
Beans and Legumes
Beans and certain other legumes are also low on the glycemic index, making them a healthy choice.
These nutritious foods provide fiber, and they are an excellent plant-based protein source that makes you feel fuller for more extended periods and avoid overeating.
Make hearty soups, stews, and veggie burgers by using legumes as the base. The beans and other legumes with low GI to add to your shopping list are:
Black beans
Black-eyed peas
Chickpeas
Lentils
Lima beans
Navy beans
Peas
Pinto beans
Red beans
Soybeans
Proteins
Animal and plant-based foods are one of the most abundant sources of protein available for consumption.
You can get the most benefit from them because they are nutritionally balanced proteins. They contain the essential amino acids that your body cannot produce and must obtain from your diet.
The protein sources listed below also provide additional nutrients and have a low glycemic index, making them suitable for a slow-carbohydrate diet.
Eggs
Fish
Salmon
Tuna
Mackerel
Rockfish
Tilapia
Anchovies
Lean Beef Cuts
Chicken
Canadian bacon
Turkey
Pork
Protein powder
Soybean meats
Tofu
Smoked Oysters
Healthy Fats
The consumption of healthy fats is necessary for human health. They serve as building blocks for a range of critical hormones and structural features in the body, among other things.
Healthy fats such as omega-3 fatty acids, which are the essential components of anti-inflammatory hormones, are an excellent example.
You should include the following healthy fats on your slow carb grocery list:
Butter
Olive oil
Grapeseed oil
Macadamia oil
Almond oil
Ghee
Dairy-free creamer
Herbs and Spices
When it comes to adding flavor and diversity to your meals, nothing beats the use of herbs and spices.
With their high phenolic content, spices and herbs are excellent sources of antioxidants. The herbs and spices listed below are ideal for your slow carb shopping list.
Anise
Basil
Bay leaf
Black pepper
Cardamom
Celery seed
Cilantro
Cinnamon
Cloves
Coriander
Cumin
Dill
Fennel
Fenugreek
Garlic
Ginger
Mint
Nutmeg
Oregano
Paprika
Rosemary
Sage
Salt
Tarragon
Thyme
Turmeric
What You Can Eat In Moderation
There are no restrictions on what you can eat on your cheat day on the slow carb diet. You can eat and drink anything you want, whenever you choose.
If your weight loss stops or you begin to gain weight, it may be necessary to moderate your consumption of certain foods and beverages on the day you allow yourself to indulge.
Start with a calorie-dense food or beverage that you will not worry about restricting or abolishing from your diet entirely.
Even though nuts and fruits are not part of the slow carb diet, the following food choices are low glycemic and taking them in moderation will not interfere with your weight loss goals or spike your sugar levels.
Nuts and Seeds
You can incorporate a few low carb nuts and seeds into your slow carb diet.
Nuts and seeds are excellent fiber, vitamins, protein, and minerals sources.
They also help regulate body weight by burning energy because the body does not fully absorb the fats from them.
The following nuts and seeds are suitable for your slow carb diet.
Macadamia nuts
Cashew nuts
Pecans
Walnuts
Chia seeds
Low Glycemic Fruits
Even though fruits are a no-go zone in a slow diet, you can still incorporate the low GI ones into your meal plans, especially on cheat days.
Besides gratifying your sweet tooth, fruit is an excellent source of antioxidants. Eat whole or chopped fruit with minimal processing but do so in moderation. The ones we recommend are:
Apples
Cherries
Plums
Pears
Melons
Berries
Grapefruit
Others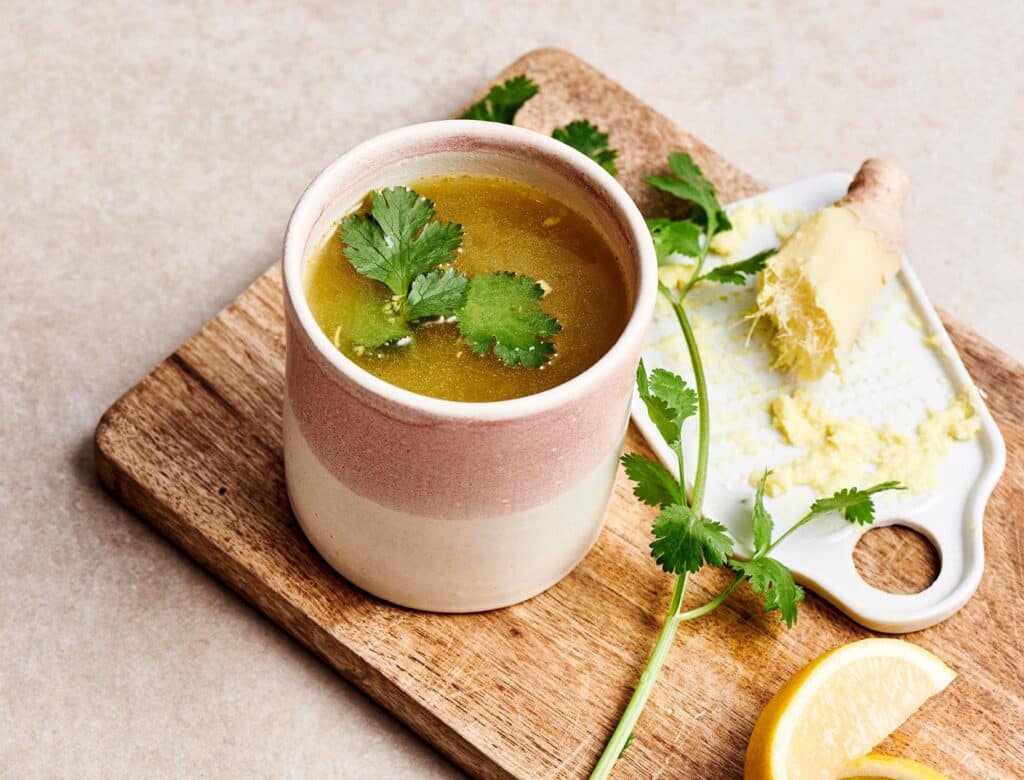 Other foods you can incorporate into your slow carb diet are:
Hummus
Soy sauce
Vinegar
Bone broth
Coconut milk
Grass-fed butter
Low carb condiments
1-2 Glasses of red wine
Foods to Avoid On a Slow Carb Diet
The slow-carb diet recommends only a few things, which you can eat as much and as often as you want on an as-needed basis.
However, it also includes a list of items you should avoid before and after the weight-loss procedure.
Foods with a high GI are heavy in simple carbohydrates, which can cause blood sugar levels to surge and slow the weight reduction process.
Foods that contain remarkably rapid carbohydrates include the following:
You should avoid the following foods at all times except on the cheat days
Beets
Breakfast cereals
Candy
Cheese
Cornmeal
Dried fruits
Energy bars
Fruit juice
High GI fruits
Ice cream
Instant oatmeal
Oats
Pasta
Potatoes
Pretzels
Quinoa
Rice
Rice cakes
Short-grain white rice
Sports beverages and soda
Tapioca pudding
White bread
Whole wheat bread
Yam
Yogurt
Alcohol
Smoothies
Honey
Agave
Maple syrup
Final Thoughts
You can only know if the slow carb diet works if you try it for 2-3 months if you are trying it for the first time.
Ensure that you keep track of your overall health throughout the slow carb diet process.
Consuming the right slow carb foods should improve your physical and mental well-being and blood work after every month.
Printable Slow Carb Diet Food List (PDF)
Slow Carb Diet Food List
Vegetables
Asparagus
Bell peppers
Bok Choy
Broccoli
Brussels sprouts
Cabbage
Cauliflower
Celery
Cucumber
Eggplant
Green beans
Kale
Lettuce
Mushrooms
Okra
Radishes
Sauerkraut
Spaghetti squash
Tomatoes
Zucchini
Beans and Legumes
Black beans
Black-eyed peas
Chickpeas
Lentils
Lima beans
Navy beans
Peas
Pinto beans
Red beans
Soybeans
Proteins
Eggs
Fish
Salmon
Tuna
Mackerel
Rockfish
Tilapia
Anchovies
Lean Beef Cuts
Chicken
Canadian bacon
Turkey
Pork
Protein powder
Soybean meats
Tofu
Smoked Oysters
Healthy Fats
Butter
Olive oil
Grapeseed oil
Macadamia oil
Almond oil
Ghee
Dairy-free creamer
Herbs and Spices
Anise
Basil
Bay leaf
Black pepper
Cardamom
Celery seed
Cilantro
Cinnamon
Cloves
Coriander
Cumin
Dill
Fennel
Fenugreek
Garlic
Ginger
Mint
Nutmeg
Oregano
Paprika
Rosemary
Sage
Salt
Tarragon
Thyme
Turmeric
What You Can Eat In Moderation
Nuts and Seeds
Macadamia nuts
Cashew nuts
Pecans
Walnuts
Chia seeds
Flaxseeds
Fruits
Apples
Cherries
Plums
Pears
Melons
Berries
Grapefruit
Others
Hummus
Soy sauce
Vinegar
Bone broth
Coconut milk
Grass-fed butter
Low carb condiments
1-2 Glasses of red wine
Foods to Avoid On a Slow Carb Diet
Beets
Breakfast cereals
Candy
Cheese
Cornmeal
Dried fruits
Energy bars
Fruit juice
High GI fruits
Ice cream
Instant oatmeal
Oats
Pasta
Potatoes
Pretzels
Quinoa
Rice
Rice cakes
Short-grain white rice
Sports beverages and soda
Tapioca pudding
White bread
Whole wheat bread
Yam
Yogurt
Alcohol
Smoothies
Honey
Agave
Maple syrup
See Also
Printable 1200 Calorie Diet Plan