Baked and Keto Friendly Turkish Shish Kebab
Everyone knows how delicious Turkish cuisine is. The spices and their way of meeting with meats… there is not much else to say.
Turkish cuisine is full of treasures. Lahmacun, Künefe, Baklava, Meatballs, Sarma with olive oil, Iskender kebab, Mantı…
There are hundreds of other flavors in addition to these, but there is one among them that is almost legendary.
Even without the title of this article, you probably could have guessed very quickly. Turkish shish kebab!
We haven't met anyone who hasn't fallen in love with the flavor of a Turkish shish kebab. Sure, we all love it, but what if we are following a ketogenic diet? Can we still consume it?
The answer is both yes and no! For those who ask how to let me explain. Shish kebab dishes have very rich in presentation.
They are served with special bread, Turkish-style pilafs and many appetizers.
Not all of these are keto-friendly. But there is such a recipe to make a completely keto-friendly shish kebab.
You don't even need a barbecue for it. In this article, we will talk about how we can make Turkish-style shish kebabs in the oven.
How Can You Bake Them?
Does this seem like this will be too troublesome for you? Let us tell you the recipe. That way you'll see how easy it is.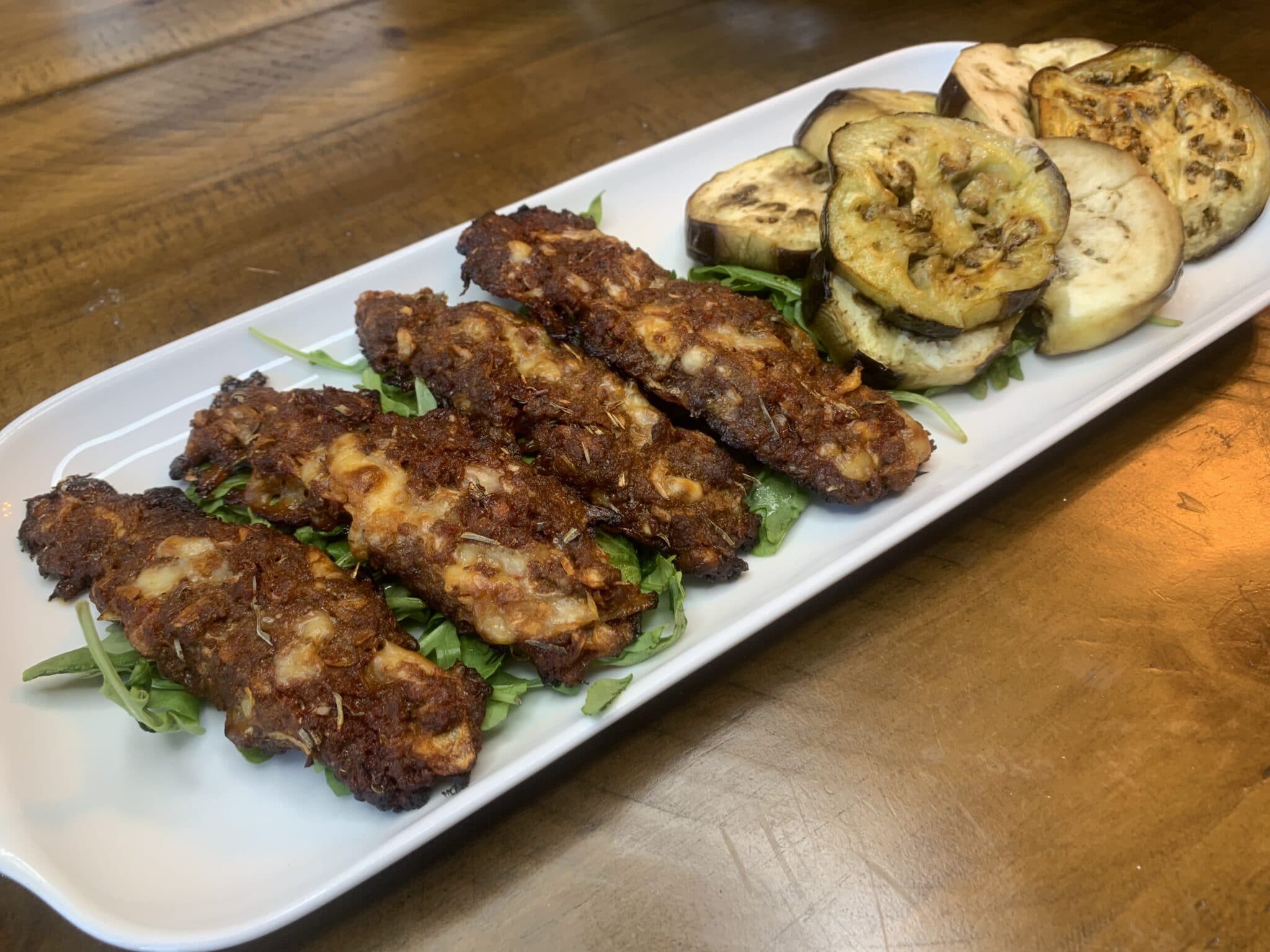 If you wish, you can put onion slices on the sides while the kebabs are baking. If you wish, you can also bake the onions together with the eggplants.
As long as you stick to your macro calculations, you can bake also tomatoes and peppers with them. After everything is baked well, take the kebabs and eggplants on your plate and enjoy.
See Also:
1000 Calorie Vegan Mexican Burrito Recipe
Damla Sengul, a seasoned Food Editor at Dietsmealplan.com, boasts a 5-year worth of expertise as a digital editor, with a specific focus on authentic recipe content. Her expertise extends to various crucial aspects of the cookery world, including in-depth research on renowned chefs worldwide and innovative recipe development. Additionally, Damla is an enthusiastic baker who dedicates part of her time crafting delightful celebration cakes for her friends.